WHY HUNT TEXAS WITH RIATA?
KNOWLEDGE, KNOWLEDGE, KNOWLEDGE. LOCATION, LOCATION, LOCATION.

(FOR A LIST OF TEXAS RANCHES PLEASE SEE THE BOTTOM OF THIS PAGE)
We are an outfitter for Whitetail, Mule Deer and wingshooting inTexas and an accredited booking agent for all other hunts in North America and Internationally. In the 2019/2020 season we facilitated over 50
Whitetail buck guided package hunts in Texas, and over 50 Mule Deer guided package hunts on several million acres. Additionally, we facilitated over 450 clients for other species of big game and wingshooting throughout North America and 11 other countries worldwide.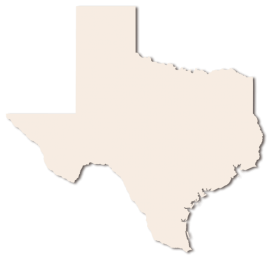 Our team of professional hunters and consultants have over 100 years combined experience in commercial hunting.
TEXAS OUTFITTING:
SOUTH TEXAS
South Texas, or the "wild horse desert", has been described by experts as one of the most diverse and rich wildlife ecosystems in the world. That's no surprise as South Texas ranks high in the Boone & Crockett Record Books for whitetail deer, is the #1 destination in the lower 48 for high volume dove hunting, and is the last place on Earth where wild quail still thrive in large numbers.
Much of south Texas has been broken up into smaller, high fenced ranches and of late, deer breeding operations and introduced whitetail genetics. However, millions of acres of south Texas remain a wild, untamed wilderness built up of a very large, private, open low fenced, free range ranchland.
The "Golden Triangle" of Texas as it has been coined was made up of original Spanish land grants in the early 1800's primarily for cattle production. Mexican cowboys or "Vaqueros" drove cattle from south Texas north to Fort Worth and the Kansas railhead to be shipped to markets in the northeast. Later it became famous for it's riches in oil and gas production. Today, it is famous for hunting.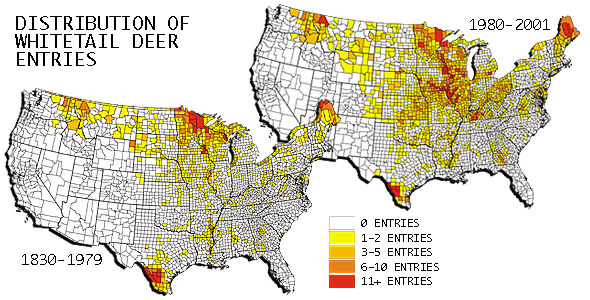 Here at Riata Hunting Ranches, we specialize in open free range, fair chase hunting. We offer hunts in south Texas on over 500,000 private acres.
TEXAS PANHANDLE &
WEST TEXAS OUTFITTING
MULE DEER
The word is out on this new "honey hole" for trophy mule deer. Many North Texas counties formerly closed to mule deer hunting have recently been opened, some for the first time in history. This has created a unique opportunity for the discerning trophy hunter in search of record book mule deer.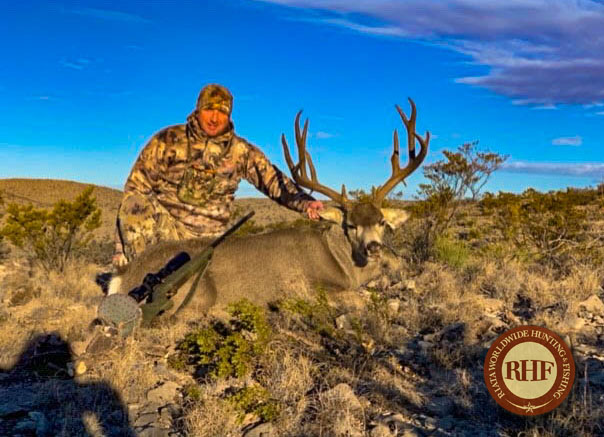 These deer have not been pressured. Recently, mules exceeding 220BC and weighing over 300 pounds have been harvested – most unpublicized. Antler spreads range 26″- 33″ and heavy mass is common with deep forks. The state record came from this sand hills region. The ranches are very large, many exceeding 100,000 acres where the annual mule deer quota may not exceed 10 animals. The area can resemble Alberta, Canada.
Hunting is conducted by patiently glassing large areas, including wheat fields and prairie grassland river and heavy timber breaks. "Spot and stalk" is the preferred method of harvest. Shots can be long. In some cases the client may be able to combine his hunt with a trophy whitetail in applicable areas.
These hunts are in the greatest demand and booking early is recommended. Be among the select few to experience this once in a lifetime, unique opportunity. Call us for rates at (512) 261-2400.
WHITETAILS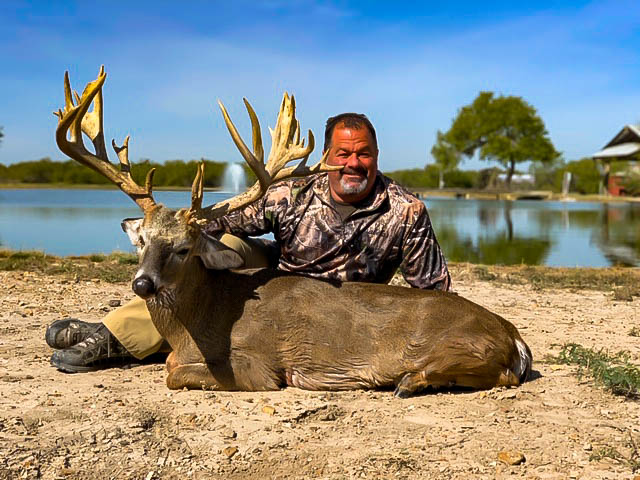 The Panhandle of extreme North Texas has come on in recent years as the new "hotspot" for huge Kansas strain whitetails. These bruisers can easily exceed 265 pounds, rivaling Canadian whitetails without the extreme weather and international travel. Many Boone and Crockett bucks exceeding 200 BC have been taken recently in the Red and Canadian River breaks – most unpublicized.
The ranches are big and have not been subdivided. They are enormous and can exceed 20,000 acres on one ranch. This is grassland prairie with heavy, brushy draws and timber river bottoms lined with winter wheat fields resembling Alberta, Canada.
Hunting is conducted by patiently glassing large areas and using "spot & stalk" methods. Shots can be long. These deer are not pressured providing the trophy hunter a unique opportunity.
This is a hunt which can include staying in moderate ranch cabins. The food is home cooked and unique to the North Texas culture. In some cases, the client may be able to combine his whitetail hunt with a trophy mule deer in applicable areas.
OUR OPERATION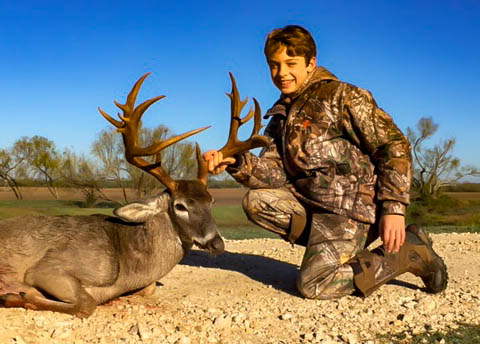 We have over 100 years of combined experience in South Texas and Panhandle hunting, cattle and horses. We were raised here in the brush. It's in our blood. We offer high quality wildlife, excellent meals, clean comfortable lodging, and an experienced staff.
Get back to basics. Get back to pure, free range, fair chase hunting and wild bird wingshooting at affordable prices. We offer knowledge, experience and results.
We believe there are five factors in a good quality Texas hunting experience:
Quality, abundant trophy class wildlife
Quality staff
Nice, comfortable, clean accommodations
Good food and drink
Knowledgeable guides who love the outdoors
If you are looking for a high quality experience in hunting at affordable prices, look no further than Riata Hunting Ranches.
Contact us at [email protected], or call (512) 261-2400, to learn about our available hunts.
Texas Hunts – Click on Ranch For Deltails