"Sportsman's Connection To Texas And Abroad"
The Finest Free Range, Fair Chase, Big Game Hunting, Wingshooting & Saltwater Fishing Trips In The World
Riata is a full-service outfitter and booking agency for Texas, North America and International hunting & fishing trips in over 40 countries. Additionally, we consult for the Texas energy industry and Texas ranch real estate.
Why Hunt & Fish with Riata?
Knowledge, Knowledge, Knowledge.
Location, Location, Location.
Riata has over 50 years of combined experience in researching, hunting & fishing the top 10% of all sporting locations in North American and worldwide. Our expertise puts our clients into the finest trophy fishing & hunting areas in the world.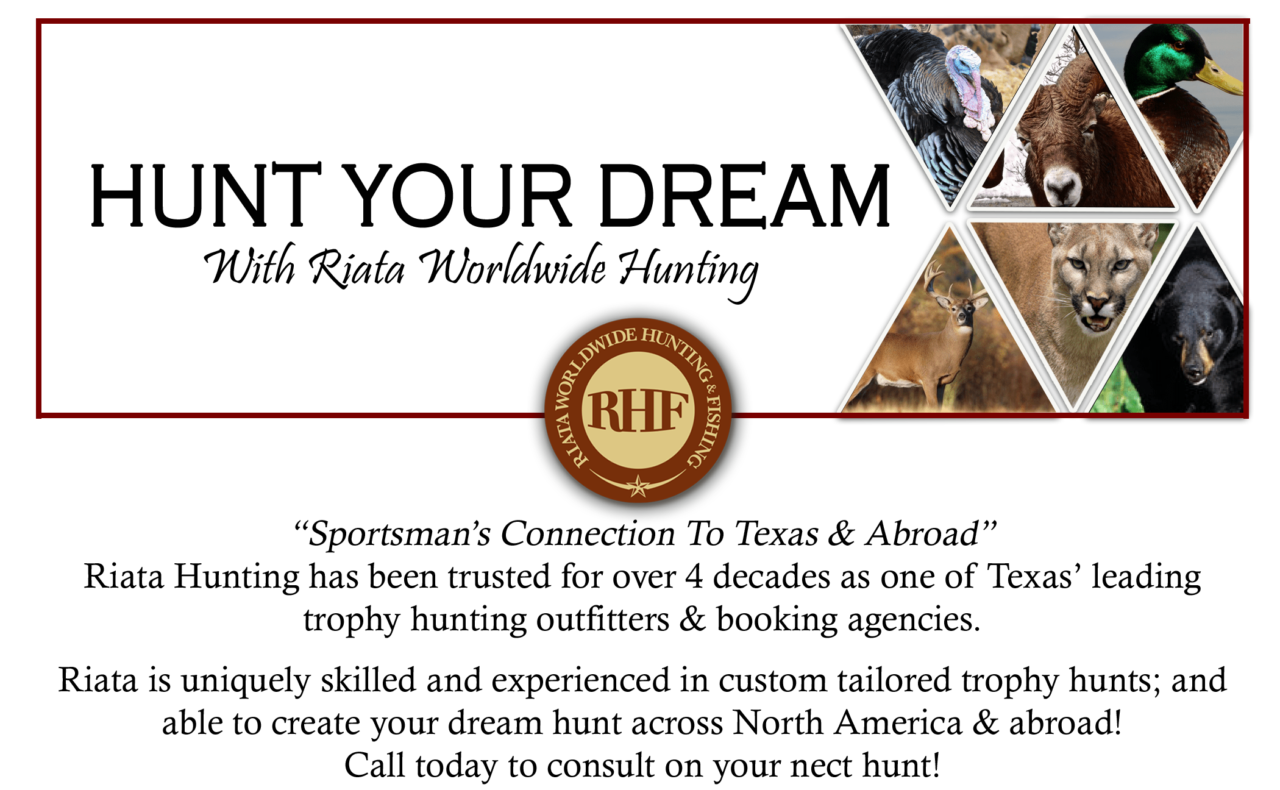 ---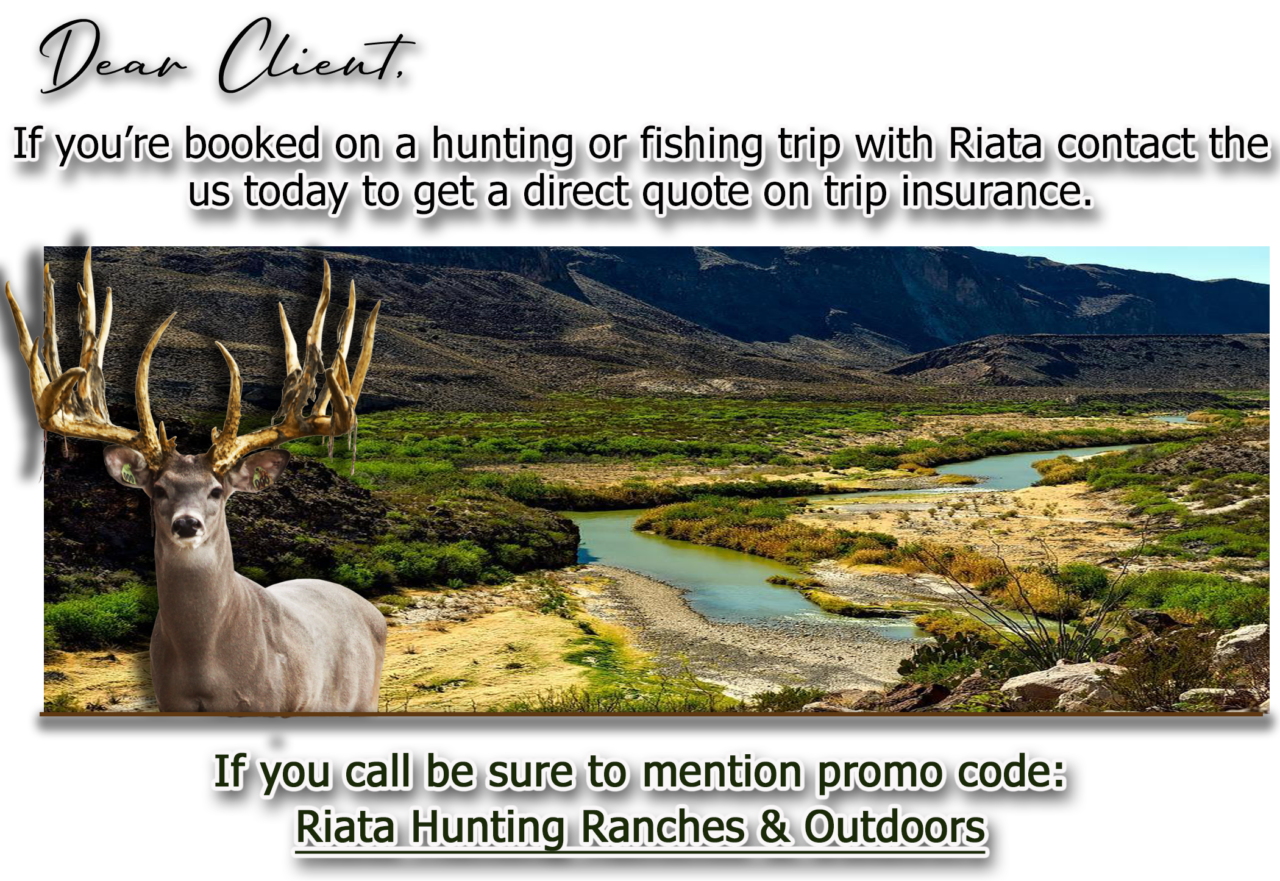 ---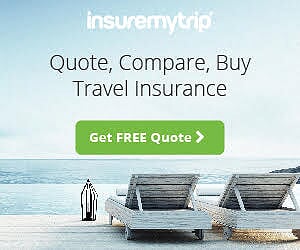 Mention your hunting or fishing with Riata Worldwide Hunting to receive discounts!
Contact us today to get a quote for your trip!!!
[email protected]
---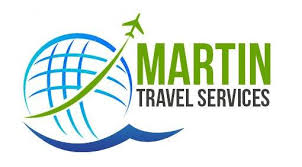 FLIGHTS • HOTELS • RENTAL CARS
A Riata partnered company
Mention "Riata" for specials
Contact us today to get a quote for your trip!!!
[email protected]
---