Riata offers cougar, mountain lion, and lynx hunts in Colorado, New Mexico, Utah, and Alberta, Canada.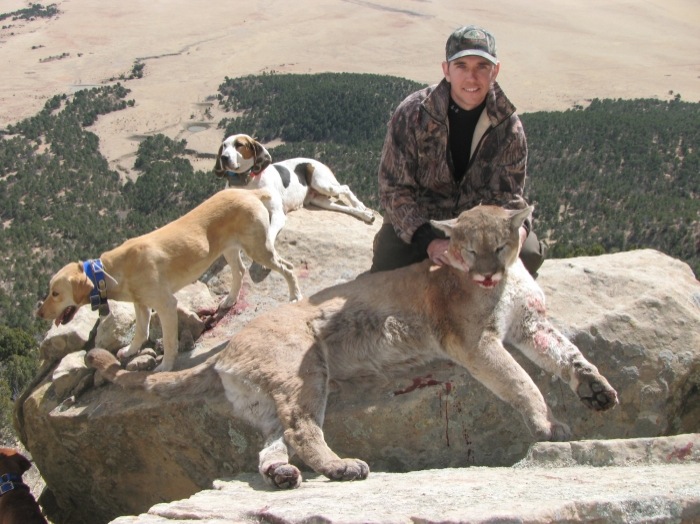 Mountain Lion – the most undervalued big game trophy in North America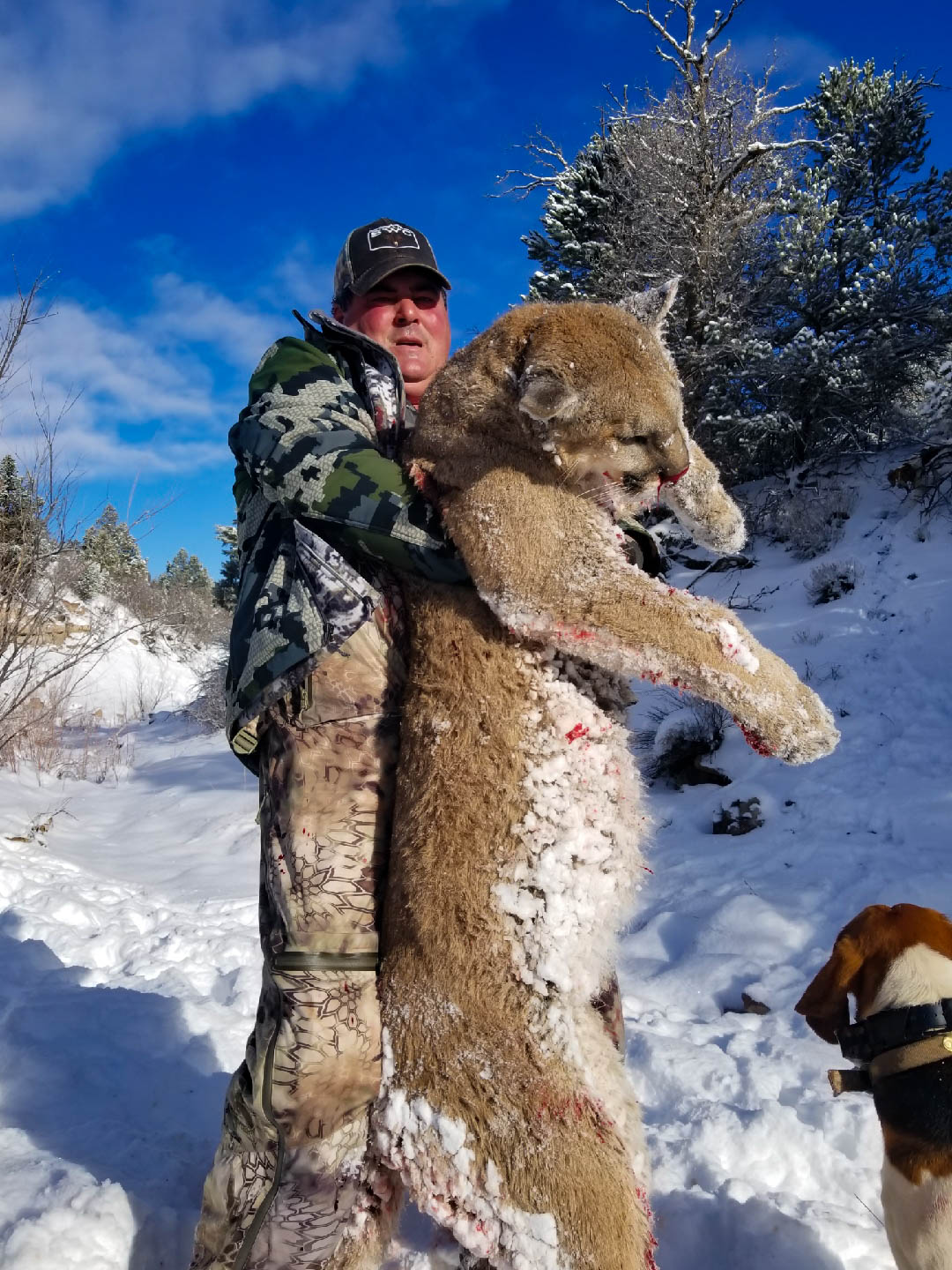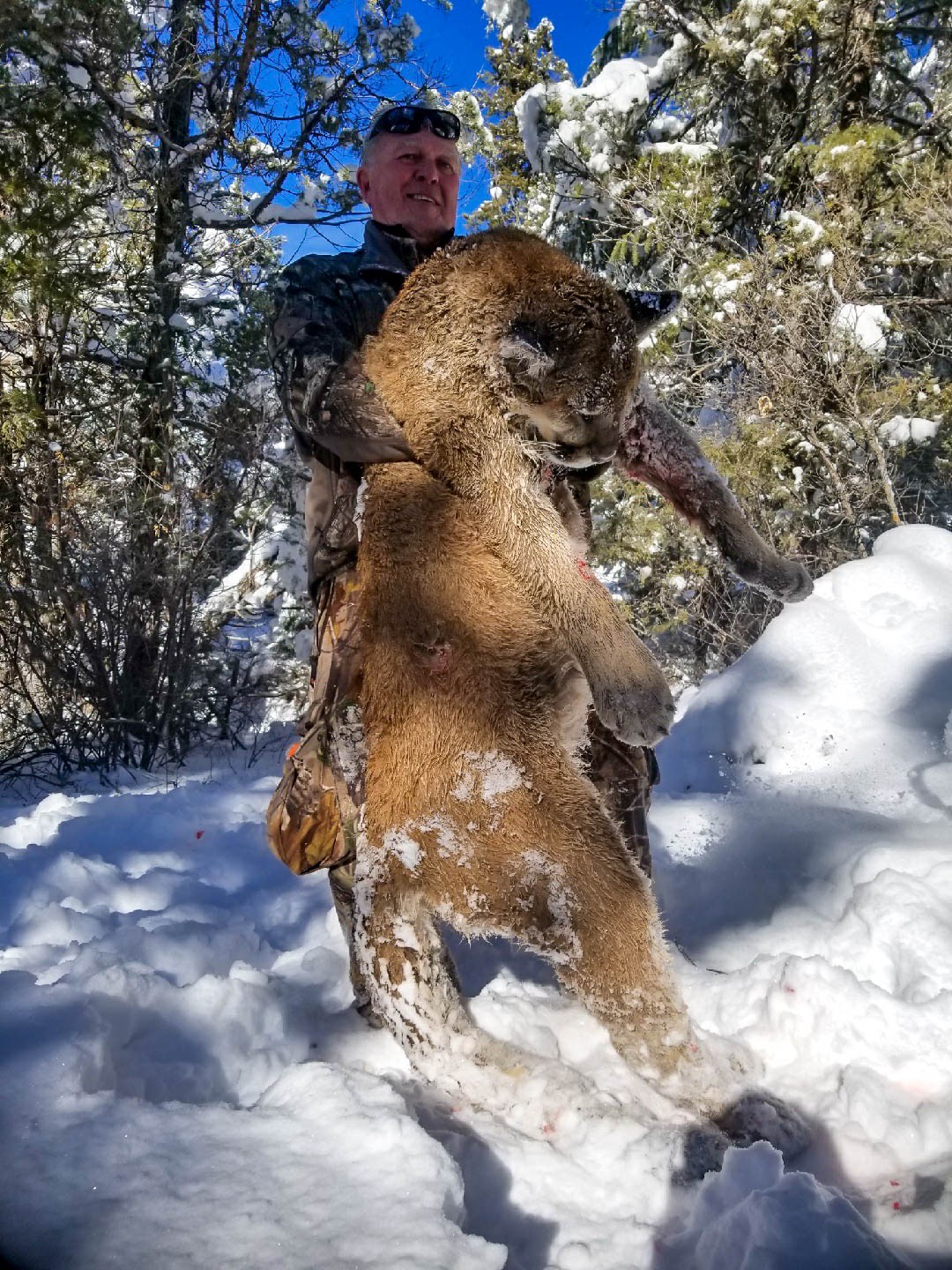 Riata's mountain lion areas cover Utah, Colorado, & New Mexico. Lion populations are on the sharp increase in every state they inhabit. Lions are one of the most undervalued trophies in big game hunting today. Incredible trophy for the money!  Our guides put in a lot of scouting hours and have the best hounds in the country. These hounds can dry track and snow track both. Once they've struck a big Tom track we follow by 4×4, ATV , horses or mules until we reach the cat. Toms May end of treed, on a rock ledge or cliff or in a cave. We have to get them out! Lodging is offered in hotels in small towns, tented camps, ranch houses or lodges depending on where you'll be hunting.

Our success has been over 95% on lion hunting. Dates:    Nov- April with the most popular being Dec, Jan & Feb. Our lion hunts range $4500-$7500.
Contact Riata Worldwide for more information on our available hunts:
mike@riatahuntfish.com | (512) 261-2400