TEXAS, NORTH AMERICA, & INTERNATIONAL HUNTING & SALTWATER FISHING TRIPS
RIATA BOOKS HUNTS IN IT'S HOME STATE OF TEXAS AND ABROAD, AND SERVES AS A BOOKING AND CONSULTING AGENCY FOR NORTH AMERICA AND INTERNATIONAL HUNTING DESTINATIONS.
WE OFFER SALTWATER BIG GAME FISHING TRIPS TO COSTA RICA, PANAMA, BAHAMAS, HAWAII, MEXICO, FLORIDA, BELIZE, ISLAND OF MAURITIUS & OTHERS. FOR MORE INFORMATION "CLICK HERE"
HUNTING
We feature the top 10% of all hunting destinations worldwide! Continuous research, proven track record, positive client results. Riata is also a consulting agency to recreational ranch buyers, and is a consultant in the oil, gas and wind energy sector.
OUR 4 SPECIALTIES
1. TEXAS HUNTING: BIG GAME & WINGSHOOTING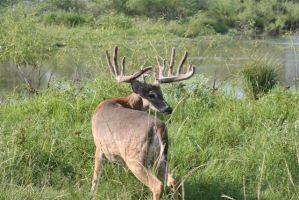 South Texas, or the "wild horse desert" has been described by experts as one of the most diverse and rich wildlife ecosystems in the world. That's no surprise as South Texas ranks high in the Boone and Crockett record books for whitetail deer, is a true "honey hole" for trophy mule deer, the top destination in the lower 48 for high volume dove hunting, and is the last place on Earth where wild quail still thrive in large numbers.
The Golden Triangle of Texas, as it has been coined, was made up of original Spanish land grants in the early 1800's, primarily for cattle production. Mexican cowboys, or vaqueros, drove cattle from south Texas to Fort Worth, and then taken to Kansas railheads to be shipped to markets in the northeast. Later, it became famous for its wealth of oil and gas. Today, it is famous for hunting.
Much of south Texas has been broken up into smaller, high fenced ranches and as of late, deer breeding operations and introduced whitetail genetics. However, millions of south Texas acreage remains wild, untamed wilderness built of a very large, private, open low fenced, free range ranch land.
Here at Riata, we specialize in free range and fair chase hunting. We offer hunts in south Texas on over 50,000 private acres.
Our operation has over 50 years of combined experience in south Texas hunting, cattle and horses. We were raised here in the brush. It's in our blood. We offer high quality wildlife, excellent meals, clean comfortable lodging, and experienced staff.
Get back to the basics. Get back to pure, free range, fair chase hunting and wild bird wingshooting at affordable prices. We offer knowledge, experience and results.
We believe there are five factors in a good quality south Texas hunting experience:
Quality and abundant trophy class wildlife
Good people
Nice and comfortable and clean accommodations
Good food and drink
Knowledgeable guides who love the outdoors
Over the last 25 years some of our staff has had access to over 500,000 Texas acres consisting of different ranches with all scopes of landscapes, ecology, wildlife, landowner and operator personalities. If you are looking for a high quality experience in hunting at affordable prices, look no further than Riata.
2. INTERNATIONAL HUNTING, HUNTING FOR THE NORTH AMERICA 28 BIG GAME SPECIES & WINGSHOOTING
North America is a game rich continent. Riata serves as a booking and consulting agency for North America and international hunting destinations throughout North America. We feature the top 10% of all hunting destinations, and by way of careful and thorough research, as well as our proven track record, we always have positive results with our clients. We have rock solid relationships with our outfitters who we believe to be among the finest in North America. Our outfitters strive to take very good care of our clients. It is a mutually beneficial relationship.
We consult you on the best destinations based on your goals. We discuss your strategy, trophy goals, travel, physical limitations, lodging requirements, dietary needs, and guide capabilities.
Although we are competitively priced in the market, we do not sell our hunts based on price alone. We sell them on quality of experience. We offer destinations with trophy quality wildlife, good food, lodging and staff. Two things that set Riata apart from its competition: you talk – we listen!
We have either booked, consulted with or personally hunted the majority of top 10% outfitter destinations in the U.S. and abroad, including: North America, South and Central America, Alaska, Canada, Mexico, New Zealand, Africa, Asia, Scotland, and Australia.
We feature hunting for all 28 North America big game species and wingshooting, and international hunting destinations:
Whitetail: Texas, Canada, Kansas, Iowa, Illinois
Deer: Columbia blacktail, Sitka blacktail, Couses deer
Mule deer: Rocky Mountain and desert
Rocky Mountain elk
Black bear, grizzly, brown bear and polar bear (non-importable to the U.S. and Mexico)
Moose: Alaskan Yukon, Western Canadian moose, Eastern Canadian and Shiras moose
Pronghorn antelope
Mountain goat
Bison/muskox
Cougar, mountain lion and puma
Caribou: Alaskan barren ground, central Canadian barren ground, mountain, woodland, and Quebec Labrador caribou
Sheep: Rocky Mountain bighorn, desert bighorn, Dall and stone sheep
Argentina red stag, including other species and wingshooting
New Zealand red stag, chamois, tahr and other species
Australia buffalo, banteng, rusa, and other species
Africa plains game and dangerous game
Asiatic sheep species
Scotland red deer
3. CONSULTING AGENCY TO RECREATIONAL RANCH BUYERS, AND THE OIL, GAS & WIND ENERGY SECTOR
Land, Ranch and Wildlife Consulting
Do you own a ranch? Interested in maximizing your income on the ranch without depredating the quality of wildlife? We have operated one of the largest commercial hunting programs in the U.S. The operation was the fourth largest hunting company in America.
Services include: securing hunting leases, securing guides and cooks, operations of running hunts, safety securing and maintaining good client relationships, aging and scoring deer on the hoof, photos, taxidermy and processing preps, and herd management – supplemental feeding, culling, and game counts.
From leasing to seasonal hunters and corporations to running a guided hunting operation, let us teach you what we have learned. We will assess what you are currently doing, and where you need to go. We charge hourly, daily, weekly, or monthly consulting fees for access to our knowledge and expertise. Call us today to consult.
Oil, Gas & Wind Energy Consulting
If your energy company is pursuing mineral leases in the Eagle-Ford shale or other areas of Texas, let us consult with you about our landowner contacts, knowledge, records and areas of interest. We introduce you to our landowner contacts and help you secure a mineral lease agreement that compliments both parties. Or, if you are a landowner and are considering pursuing a mineral lease on your ranch, we have the knowledge, expertise, resources and contacts to help you explore the energy on your property. We have access to some of the best mineral attorneys, advisors and energy companies in the business. We charge hourly, daily, weekly or monthly consulting fees for our knowledge and experience.
4. TEXAS RANCH REAL ESTATE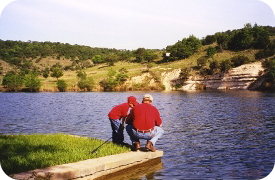 "Own the Lifestyle. Live the Dream."
Dreamed of owning a Texas ranch? We are lifelong hunters and our employees have had the pleasure of owning Texas ranches. We can help you assess your ranches wildlife resources and potential. We know agricultural lenders, real estate lawyers, ranch brokers and a host of resources to share with you. Thinking of selling your ranch? We have a host of recreational buyers who love hunting and may have an interest in owning a Texas ranch. We can put the buyer and seller together to open up the discussions. Call us today at 512.261.2400, or email [email protected], for a consultation. We charge hourly, daily, weekly or monthly consulting fees to help both buyers and sellers.