Riata currently hunts pronghorn in Texas, Colorado, New Mexico and Wyoming.

These are fun, easy hunts and are not physical. Pronghorn are a beautiful animal. We have had a 100% success rate for harvest on our antelope hunts. We hunt 100% private ranch-land and our areas are huge! We offer 1×1 and 2×1 guided hunts including staying in a nice lodge or ranch house. We glass from the truck and then spot & stalk from there. For bowhunters we have bow blinds set up over waterholes or you can choose spot & stalk.
Riata's pronghorn antelope hunts take place in 4 key areas.
300,000 acres west Texas near Alpine and Hudspeth county.
72-78″ $4500. 40,000 acres. 78-85″ $6500. 60,000 acres.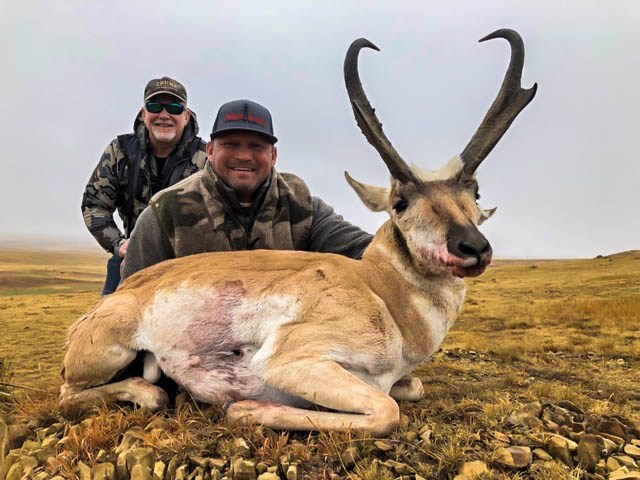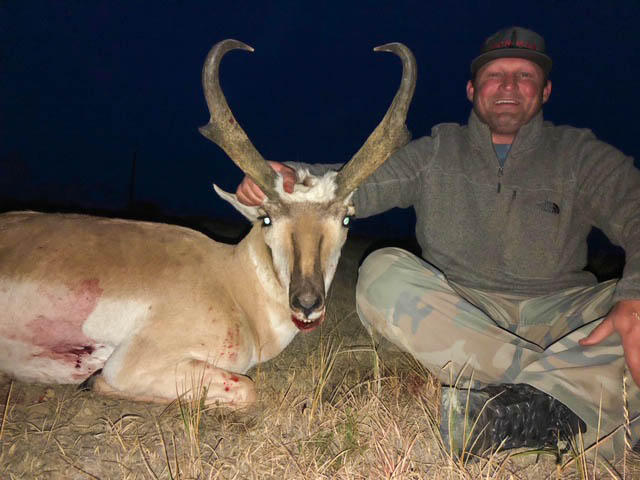 286,000 acre ranch Raton, New Mexico.
These antelope average 74-80″ B&C$3500 2×1 guided $3995 1×1 guided Aug 25- Sept 5. The lodge is a nice 6 bedroom/3 bath lodge with internet, SAT TV and cell coverage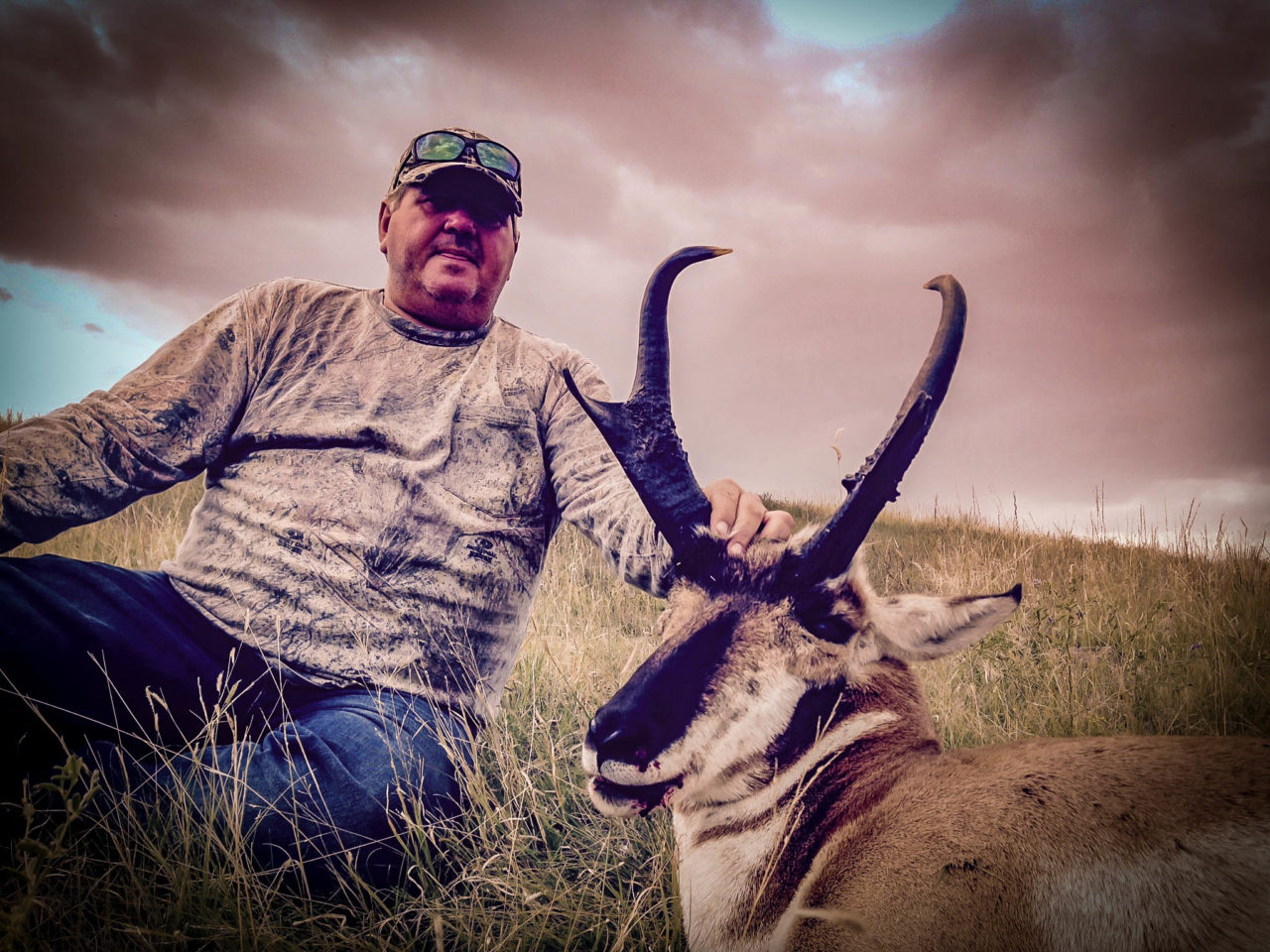 80,000 acre ranch Limon, Colorado. Oct 5-7 & October 9-11. Hunt cost is $4,500 plus $500 (1×1 guide service) or $3,500 plus $500 (2×1 guide service) for any buck harvested or wounded. These antelope average 77-82″ B&C. Ranch house is 3 bedroom /1 bath with internet, SAT TV and cell service.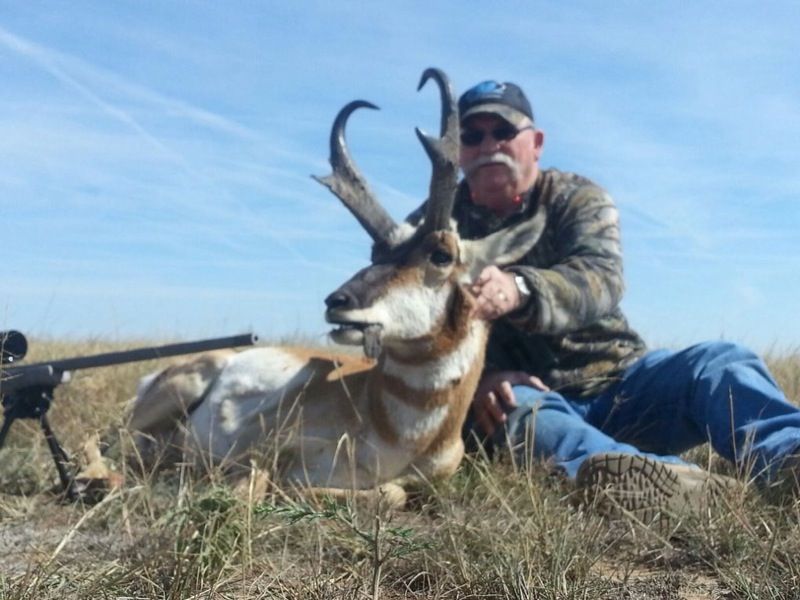 100,000+ acres Wyoming. $2200-$2850 – August 15- November 1.
In the pricing structure range we offer hotels, bunkhouses and a fully equipped lodge with SAT TV, internet & cell coverage.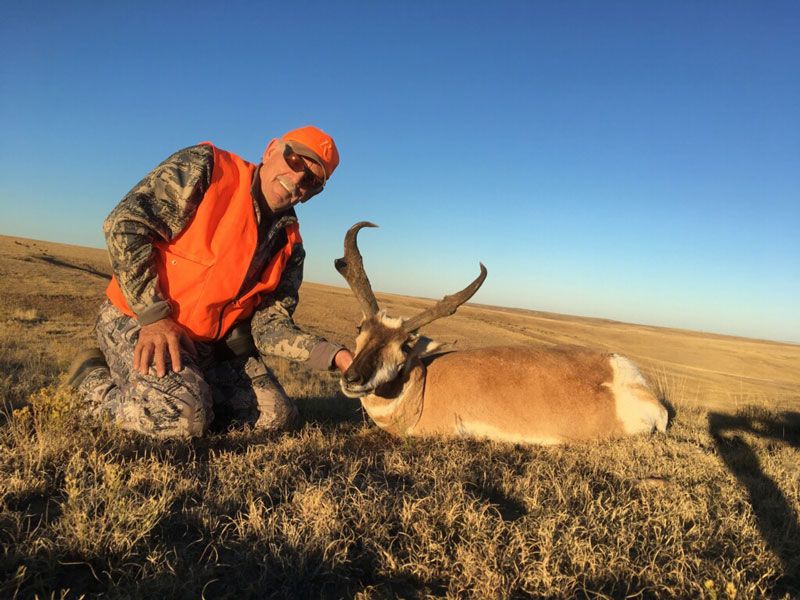 Contact Riata Worldwide for more information on our available hunts:
mike@riatahuntfish.com | (512) 261-2400