Our pro staff members are dedicated to booking your fishing trip of a lifetime!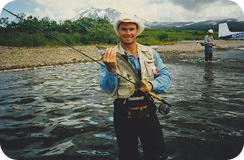 MIKE GARDNER
Co-founder, Saltwater Fishing Pro Staff Member
Specializing in Saltwater Flats and Offshore Big Game Fishing Worldwide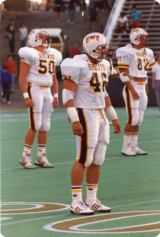 Mike began his fishing career in 1990 opening a fishing business in Puerto Vallarta, Mexico following graduation from Texas State University, where he earned a bachelors degree and played NCAA Division I football. In the Pacific of Mexico, Mike captained a 32′ Hatteras sportfishing boat and fished with clients an average of 250 days a year, pursuing the great Pacific sailfish, marlin, dorado, tuna, wahoo, and sharks.
Mike has saltwater fished and fly-fished the flats of the Texas coast for trout and redfish, and the Bahamas, Florida Keys, Belize, and Costa Rica for bonefish, permit, tarpon and snook.
Mike has spent countless weeks over the years offshore in Hawaii, Mexico, South Africa, Australia, Virgin Islands, Bahamas, Florida, Panama, Costa Rica, Guatemala, Texas and Louisiana fishing the deep blue waters for bottom fish, marlin, tuna, wahoo, dorado, and his favorite –– the pacific sailfish!
With his interest for saltwater fishing, Mike brings a passion to introducing clients to these amazing and interesting parts of the world, and is truly dedicated to putting clients in the best lodges in the world of sportfishing today
He lives with his wife, Holly, and two sons, Hudson (9) and Cullen (7), who have been raised in the outdoors and love to offshore fish.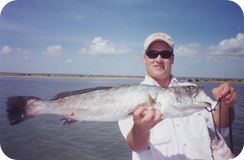 JAY HALL
Texas Flats and Offshore Fishing Pro Staff Member
Jay is at home in the outdoors. He has spent his entire life hunting and fishing throughout Texas, as well as internationally. From catching giant blue marlin to fishing the Texas flats for trout, redfish, and snook, there is nothing he enjoys more than chasing fish with clients in the finest destinations in the world.
Jay has fly-fished trout in Colorado, and fished for billfish south to Panama, and everywhere in between!
Jay has spent the last 20 years guiding and booking fisherman to some of the best locations, destinations, and lodges around the globe. His expertise in many outdoor fields provides him with a unique ability to advise clients of all kinds of great outdoor opportunities. Jay prides himself on being able to put his clients on the same type of adventures that he would choose for himself, and offering personal, "hands on" experiences of a lifetime. Jay has been instrumental in our corporate booking processes in the last 5 years.