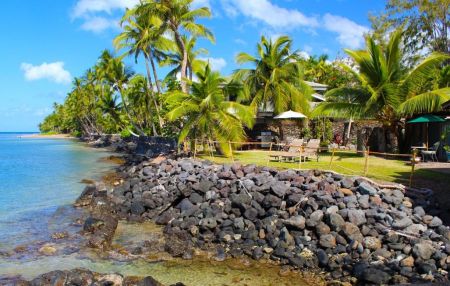 The Hawaiian Islands are the most secluded place on earth. Simply look at a map or globe and you will realize there is nothing but open ocean for thousands of miles around us. The fish that are caught around the Hawaiian Islands are some of the best prize fish in the world. Pacific blue marlin, mahi-mahi (Dorado), ahi (yellowfin tuna) and ono (wahoo) are the most common fish caught around Hawaii.
RIATA CURRENTLY OFFERS HAWAII FISHING PACKAGES AT THE FOLLOWING LODGES:
Maui All-Inclusive Fishing Packages
This family-owned company features experienced captains, the best fishing boats in Maui and the extra effort that others don't put in! Fish for Pacific blue marlin, mahi-mahi, ahi and ono in the open ocean expanse surrounding the Hawaiian Islands.